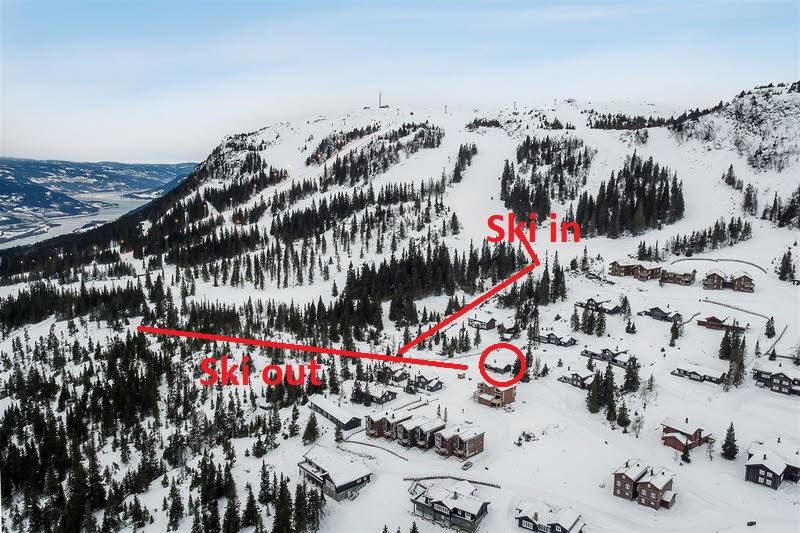 GAMMELSETERÅSEN 41
Charming cabin with 3 bedrooms, 6-8 beds, 1 bathroom, wi-fi, sauna, fireplace and fully equipped kitchen. Ski in/ski out, located at Kvitfjell Øst mellomstasjonen.
The Cabin is perfectly located to facilitate the combination of skiing centrally between stations and peaceful cabin trip. Short distance to facilities such as afterski, dining, pool and grocery. Additionally, this cottage have everything you need for relaxing cottage holiday. Sauna and fireplace gives you a feeling of luxury. Skipaths will take you to the ski slopes or cross country trails.

In the summer we have great hiking and bicycle options. With a half hour´s drive you can see several attractions like Hunderfossen in south and Fron waterpark in the north. Short distance to the small villages such as Ringebu and Fåvang.

Livingroom contains sofa, TV, fireplace.

Kitchen is fully equipped With fridge, freezer, stove, dish washer.3 separate bedrooms:
Bedroom 1: Family Bunkbed.
Bedroom 2: Family Bunkbed.
Bedroom 3: Bunk bed.

1 bathroom:
Bathroom 1: Shower, WC, washin machine.

Further information:
70 square meters.
Pets allowed on request.
Parking, wi-fi, fireplace, sauna.