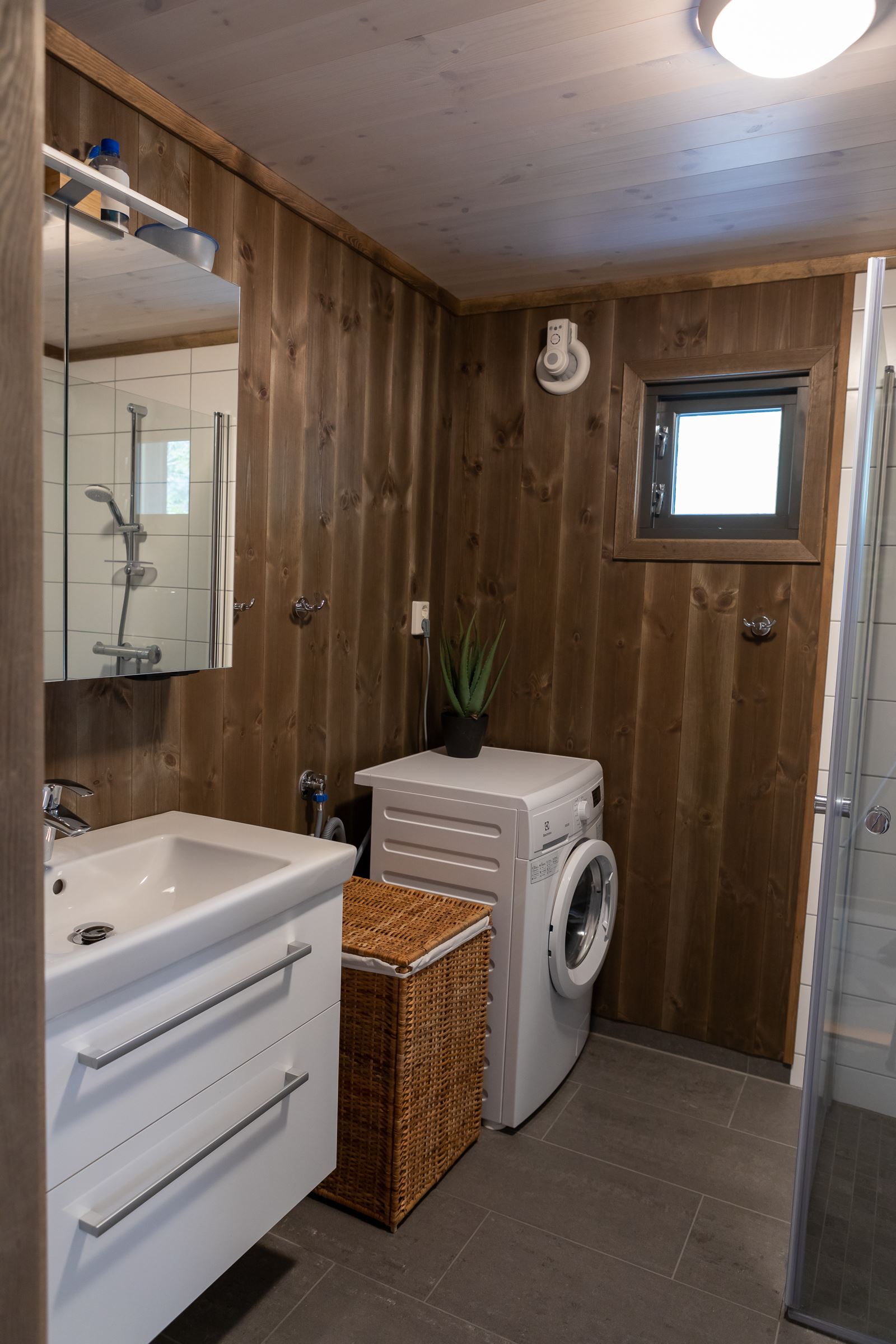 BJØNNLITJØNNVEGEN 4
Beautiful cabin with a nice view. 8-10 beds, 1 bathrooms + 1 extra toilet, ski in/ ski out through skipaths right outside the cabin.
Modern and practical cabin at Kvitfjell West in Bjønnlitjønnvegen/ vei 4. about 25 meters to the skipaths which brings you to the slopes.

In the summer we have great hiking and bicycle options. With a half hour´s drive you can see several attractions like Hunderfossen in south and Fron waterpark in the north. Short distance to the small villages such as Ringebu and Fåvang.

Livingroom contains sofa, TV and fireplace.

Fully equipped kitchen with fridge, freezer and dish washer.
Diningtable for enjoying meals together 4 separate bedrooms
Bedroom 1: Doublebed
Bedroom 2: Doublebed
Bedroom 3: Family bunkbed
Bedroom 4: Family bunkbed

2 separate bathrooms:
Bathroom 1: Toilet, shower, washing machine.
Bathroom 2: Toilet, sink

Further information:
Pets not allowed
Internet, parking.