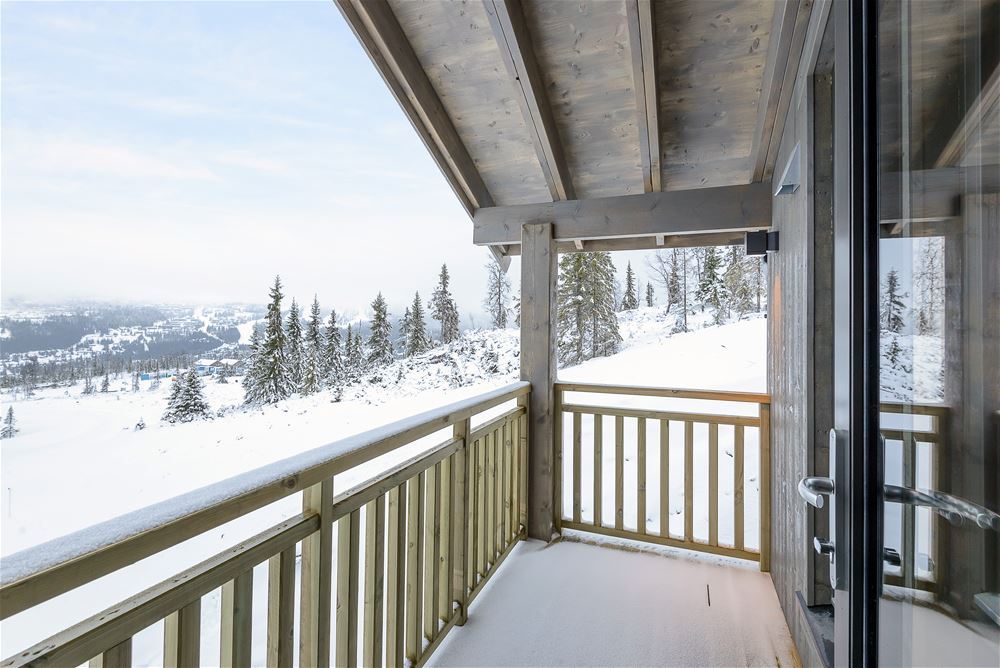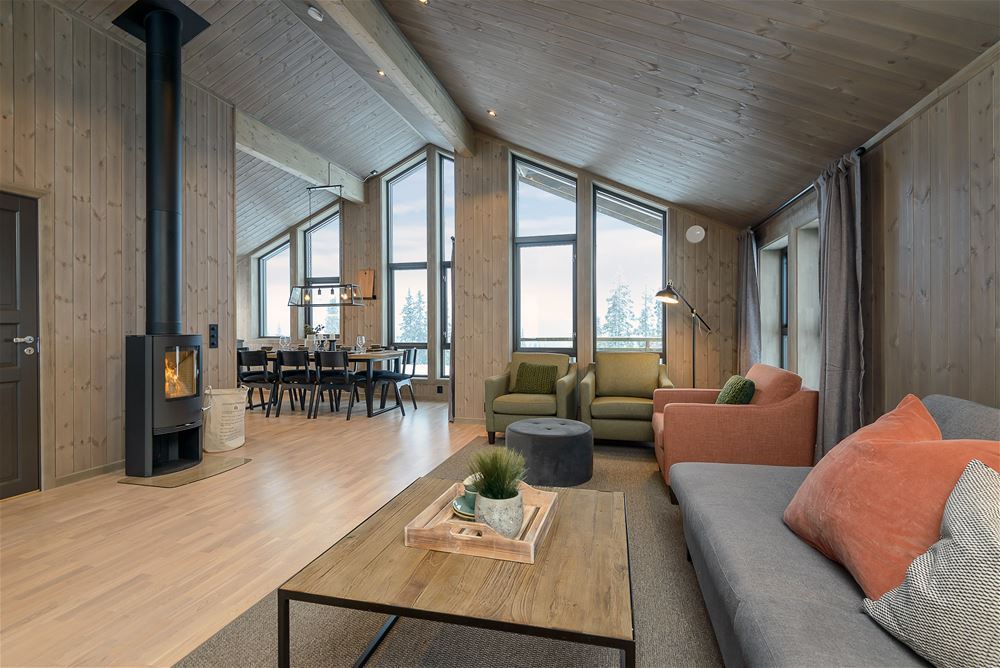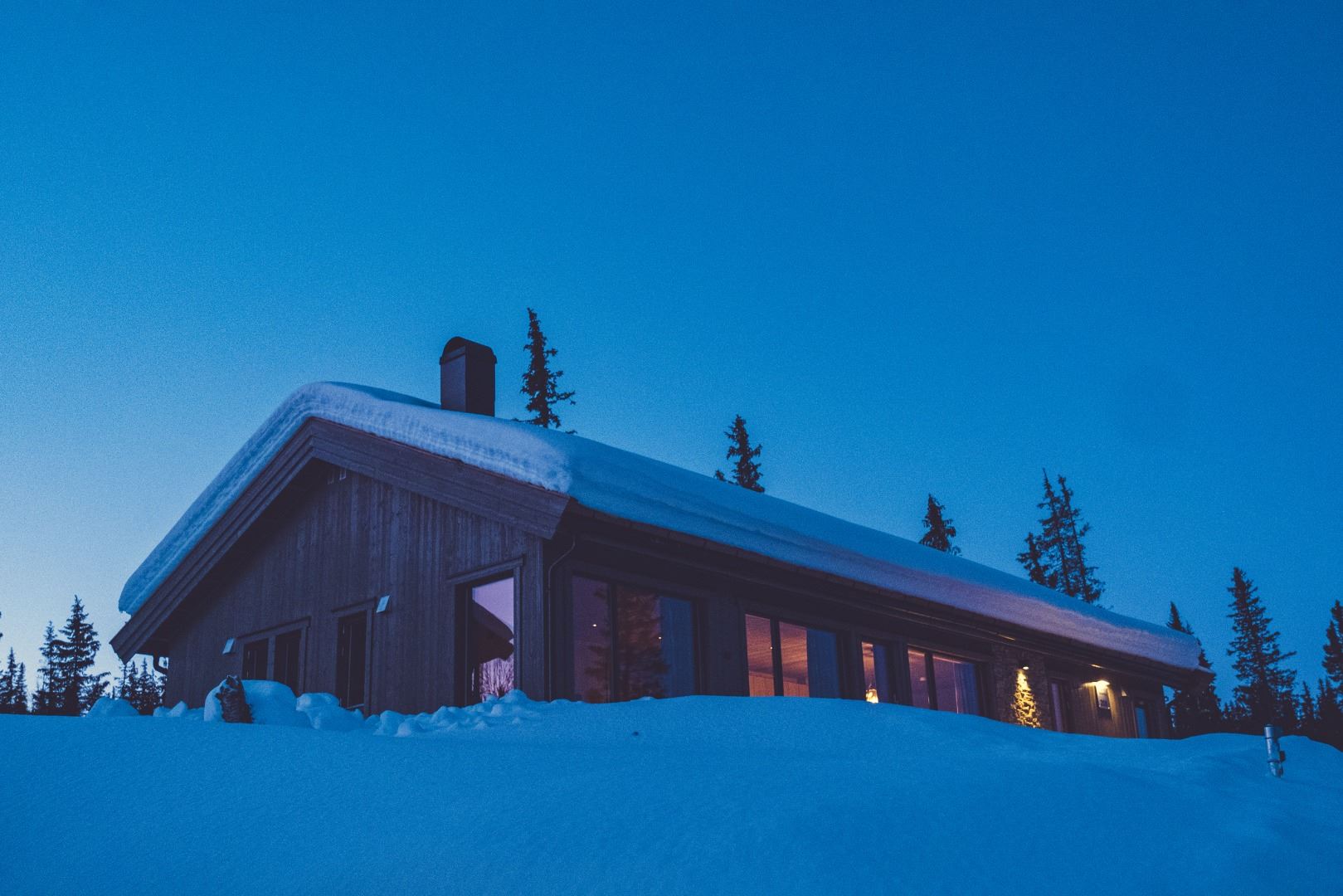 KVITFJELL - Varden Fjellandsby
Varden Fjellandsby is perfectly located for ski in - ski out on Kvitfjell's 3 mountainside. The mountainside is perfect for families and for friends who wants easy access to the winter paradise - Kvitfjell.
Varden Fjellandsby consists of 16 new cabins of high standard. The cabins have an excellent location on Kvitfjell Varden.
4 bedrooms. Sleeps 10, 2 bathrooms, sauna, ski in / ski out and fully equipped kitchen.
Exclusively for our guests in Varden Fjellandsby is the Comfort package.
For weeks 2-5 and throughout March this package is included at no extra cost! (automatically added for 0, - in the basket. Value 3 500, -) In other periods, the comfort package can be purchased for 3 500, -
Varden is Kvitfjell's most family-friendly mountain side with wide green and blue trails, the area is perfect for the whole family and for those who love big carving wings. A new transport gondola links the Varden to the West side, and a 6-seater chairlift goes to the top of the new mountain side.
The living room is equipped with sofa, TV, fireplace / wood burning stove
Fully equipped kitchen with fridge, freezer, dishwasher, stove and microwave. The cottage has a spacious and cozy dining room for 10 people, where you can enjoy shared meals.
4 bedrooms
Bedroom 1: Double bed.
Bedroom 2: Double bed.
Bedroom 3: Double bunk and single bunk.
Bedroom 4: Double bunk and single bunk.
2 bathrooms:
Bathroom 1: shower, toilet, sauna, washer and dryer.
Bathroom 2: shower, toilet.
The Comfort package can be selected as an additional product in the shopping cart and includes:
- Made beds
- 2 towels per person (one small and one large)
- 2 bags by
- Toilet paper and dryer rolls
- Hand soaps in the bathrooms
- Coffee filter
- 1 bag of coffee, as well as 10 capsules for coffee machine
- Dishwasher tablets and detergents
- Candles
- Kitchen towels and cloths

Other information
Drying cabinets, shoe dryers and exterior ski cabinets.
130kvm.
Pets are not allowed.
Internet access, parking.
See opening hours